We all know how much twitter is important for our online business this days. All site owners and especially Bloggers use it to bring some extra traffic for their web sites. That's why using attractive twitter icons in your web sites is so much importand. In this post I will show you a very nice collection of free beautiful twitter icons you can use in your web sites.
You'll see that you can choose from a big variety of beautiful and attractive free icons for your websites.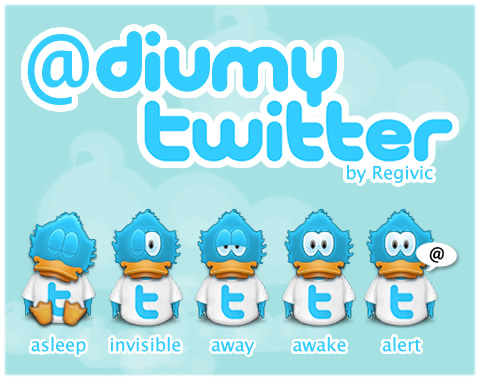 40 Cute Free Twitter Graphics: Badges, Icons & Buttons…
Freebies: 2 Awesome Twitter Icons
High Resolution Twitter Bird Icons.
Download your Free Twitter Bird
Birdies: A Free Twitter Icon Set
50 Free and Exclusive Twitter Icons
I have tried to collect the best twitter icons I know here and I think I did. I am sure you will like them. We can only say a one BIG thank you to all this people who make this sweet and cool twitter icons.
You can download all icons from the pages of their respective owners. Thank you for reading this.. Have a nice day!